Baptiste Caccia – Q&A
Baptiste Caccia's practice is centred on the reproduction and over-saturation of image. Through a series of repeated screen prints he floods the canvas with the reiteration of an image, each time making adjustments and adding gestural painterly elements. Caccia collects his original images from photographs taken of objects which have been unintentionally painted in a manner that resembles a gesture from an abstract painting. Through his process the artist constructs a mise en abîme, a painting within a painting within a painting, the multiplication of layers creates a large spectrum of possibilities that slowly appear within a series of works through the relentless transformation of the initial image.
Q: Can you tell me about your background?
A: My background is not one of the most original. I grew up in Brittany (west of the France) at seaside.
My family was not so fond of art but my parents never discouraged me from drawing or choosing an artistic path, they cheered me up though. I have painted and drawn since I was a child and after my bachelor degree I went to the Rennes Beaux-Arts and then the Paris one. When I was 14 I wanted to be an automobile designer.
Q: What was the first artwork you made?
A: Honestly I don't remember. If you mean an artwork as one of the premises of what I do today, I 'd think about my industrial blueprint prints. It was a mix of silkscreen and abstract painting.
Q: What is most important to you:  The Process. The visual outcome. The choice of material? Or something else?
A: Understanding the image through its reproduction process. I care a lot about random as well.
Q: The process of your paintings the repeated screen prints, can you tell us more about it?
A: The ink going through the screen becomes the image. I 'm only the painter who talks with the image, I learn its language thanks to my translater : silkscreen. As repetitions proceed and the different appearances of the image, the image and I, we paint together.
Q: The original image chosen to be the "source" how and why was it chosen, and how will the series progress?
A: The cool one (Joke). I take a lot of pictures about painting largely speaking. I order them up, they grow in a corner of my head. Usually one of those ranks top naturally when it's time to move on the next one. It also depends on what's going on with the current one.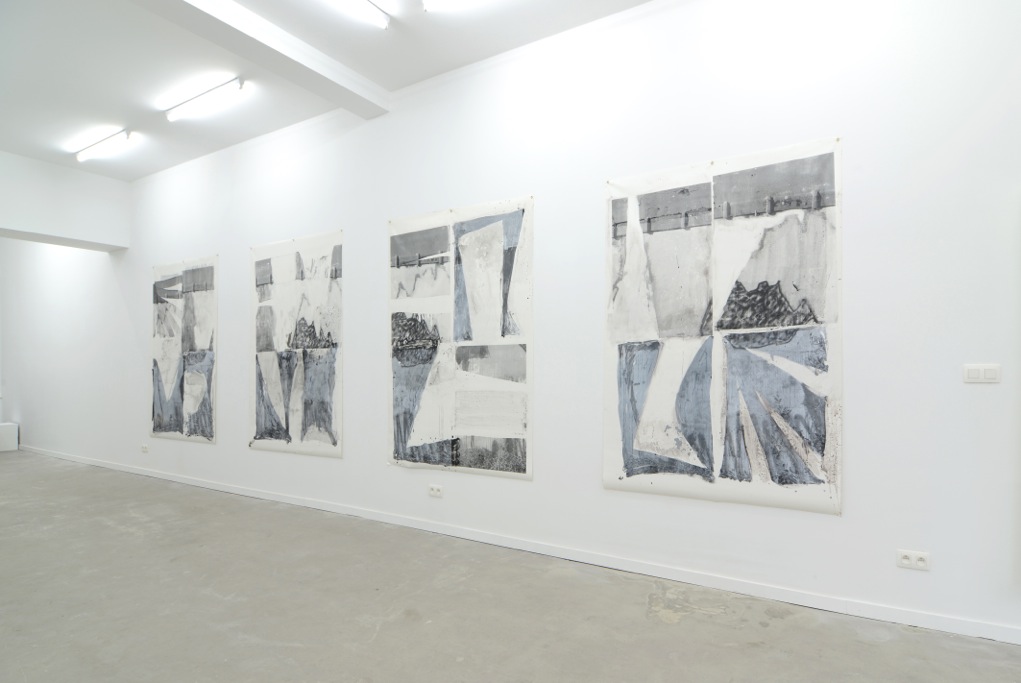 Q: What influences you?
A: As an artist ? As Robert Rauschenberg said, the frontier between art and life is thin. That's why I can't talk of precise influences, it's more about what we build, what I could see, listen to, read,  who I have spoken to, argued with, my childhood… I know this looks general but I believe it's true. It starts from my time being an oyster opener till the last silkscreen I bought to a goddamn good ol' Franck Zappa album.
Q: Some people have the opinion that all contemporary art looks the same these days… Care to comment?
A: I know a lot of things look similar but tendencies have always existed. You have to take the time to know what you're looking at. You know, today art is going fast, it will maybe "selfmake" it by its own one day.
Q: Can you let us in on some of the future projects, works?
After my shower, often, when the sun is heavy, I look at my garden by the bathroom window.
Link to Artist Feature on Sunday-S