Articles and Interviews  – Peter Ibsen
Inhabiting the very Danish desire to balance city and country life, the gallerist and art collector Peter Ibsen has cultivated two distinct spaces: a minimalist apartment and a wood-heavy summer house. If home is where the heart is, his heart, like many Scandinavians, is split in two
There is something in the Scandinavian psyche that manifests itself in the love of a summer house. An hour or two outside a Nordic capital, surrounded by lush greenery, often with easy access to a body of water, we can balance our obsession with nature with our love of simplistic design. Here, wooden walls soften sounds to hums and whispers. 
---
Peter Ibsen  > 100 art-world Instagram accounts to follow right now — Collectors
Christie's presents the third of five instalments covering the 100 art-world Instagram accounts that you need to know about. Up next, 20 influential collectors…
This Copenhagen-based collector uses Instagram to share his own works alongside those he is currently selling. His discerning Scandinavian eye and love of monochrome can make for inspiring viewing.
Link to List >> Top Instagrams to follow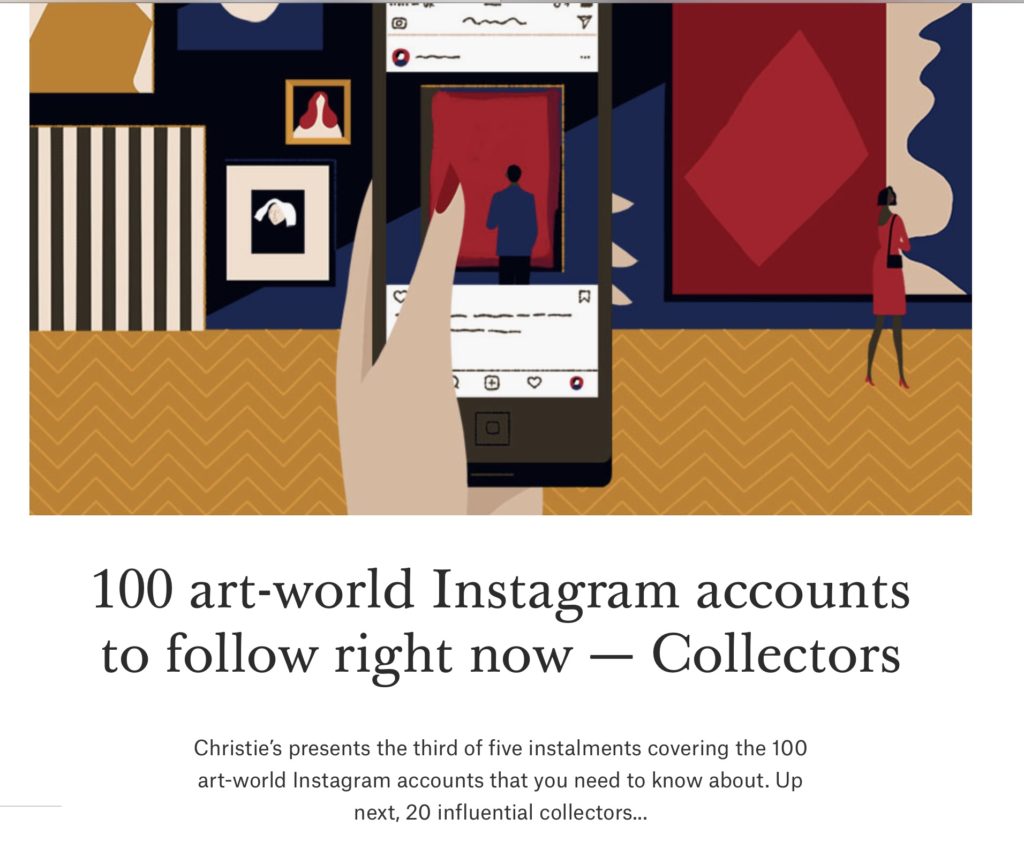 ---
---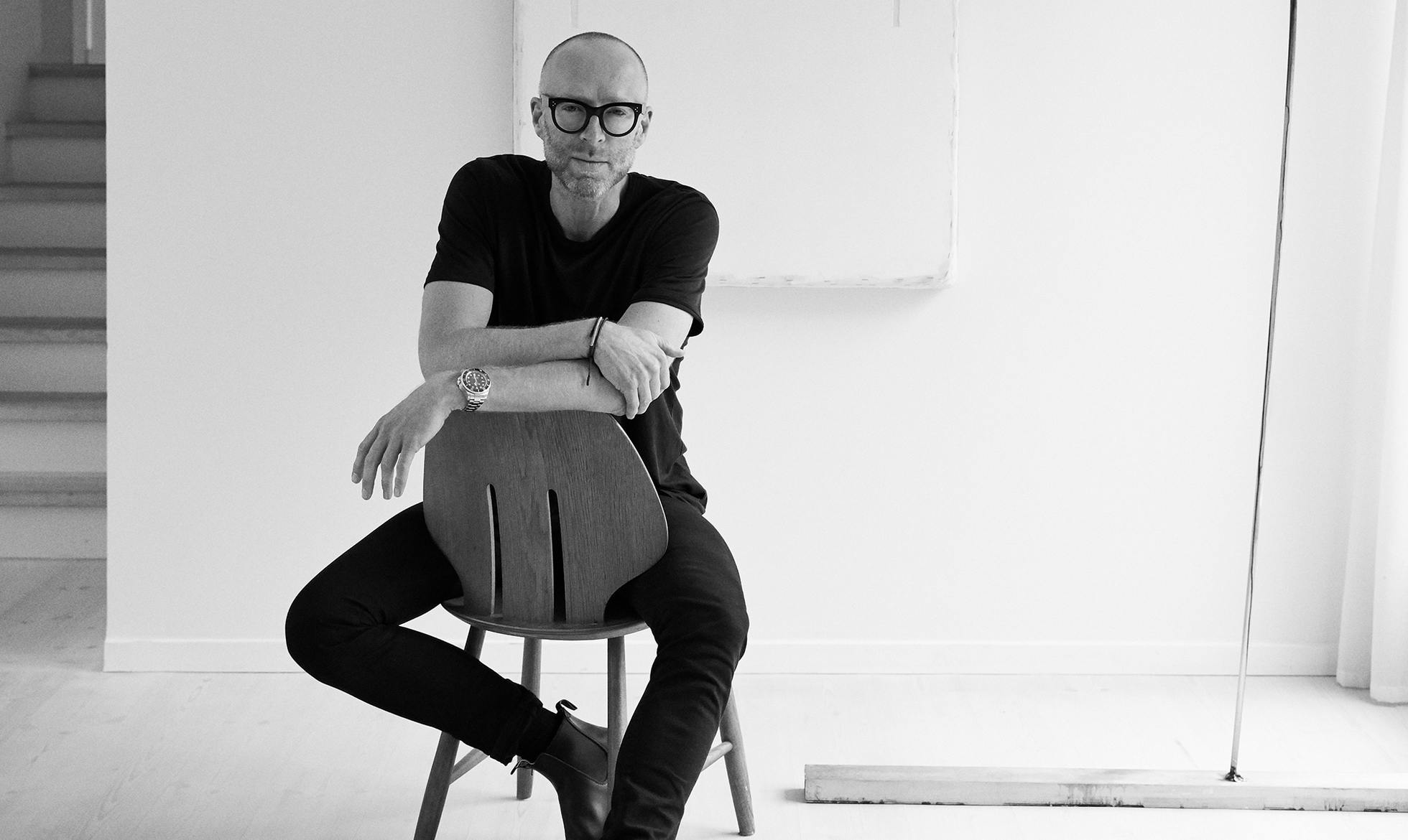 "Hvad bør der være i ethvert hjem?
– Kunst, uden tvivl! Ellers mangler der noget. Men for mig handler det om, hvad der ikke skal være i et hjem. Fyld, rod og ting, der hober sig op, skal ud.
Hvad er din seneste investering til boligen?
– En Rocket-espressomaskine. Den er et unikum af æstetik, og så laver den sublim espresso. Gode ting må godt tage tid og være svære. Jeg er stadig ved at lære, hvordan man laver de der hjerter i mælkeskum. Rent kunstmæssigt er det et værk af den amerikanske kunstner Ron Gorchov, som det tog mig flere år at finde."
Link to Article / Interview Peter Ibsen Eurowoman
Kom indenfor hos galleristen og kunstsamleren Peter Ibsen – ALT.dk
---
---
PETER IBSEN :  SHOOTING YOU, SHOOTING ME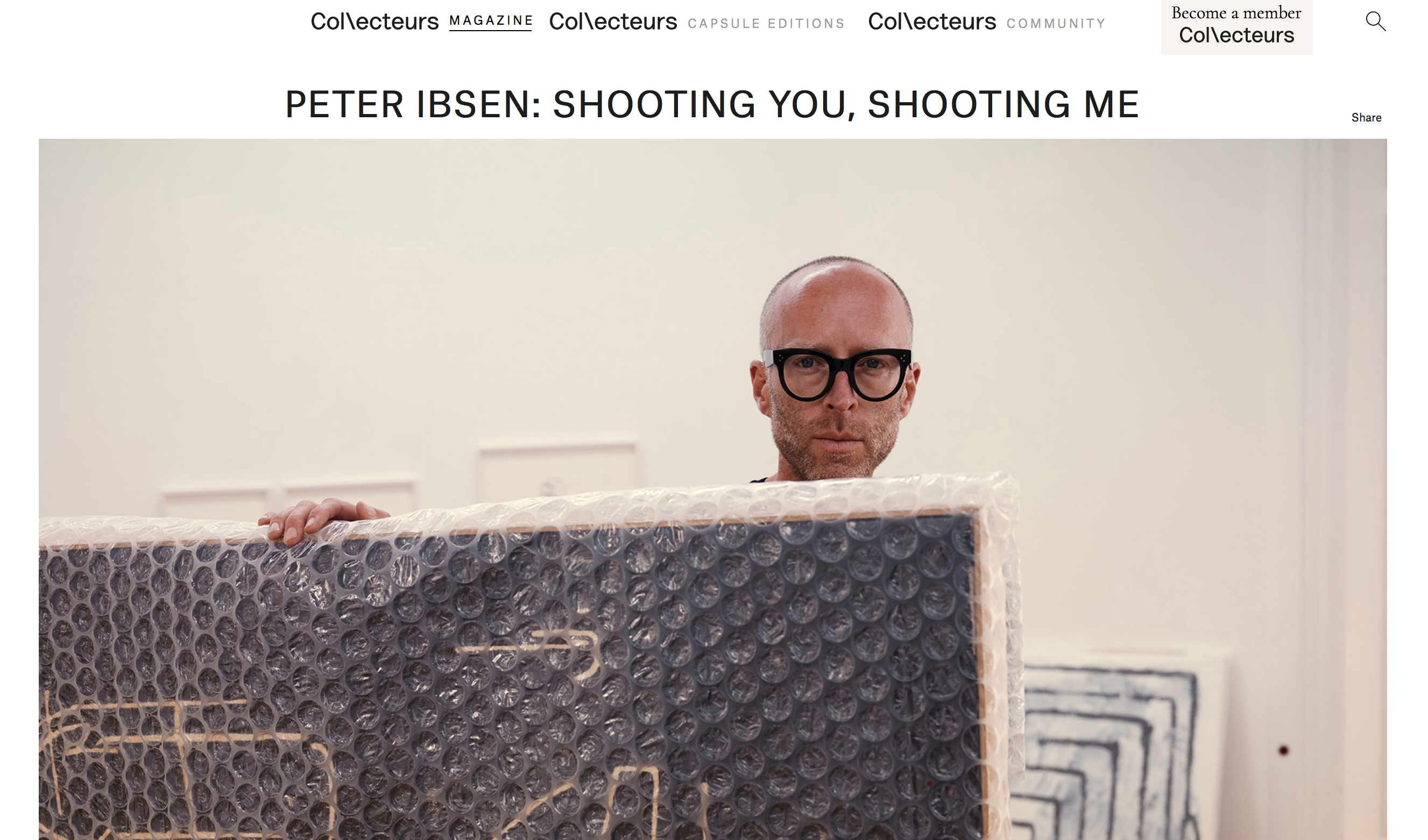 ---
Peter Ibsen  /  Besat af kunst in "Bo Bedre" 2018
Link to Article – Peter Ibsen / Bo Bedre Interview
"– Jeg køber nok kunst alt for tit. Til gengæld bruger jeg lang tid på at finde det rette værk. Skal der en ny kunstner ind i samlingen, kan der gå år, før jeg åbner op. Det skal ikke være let. For det skal hænge sammen med de andre kunstnere, jeg samler på. De første 10 år købte jeg impulsivt. Helt uden retning eller formål. Det var ren sjusk. Men nok en rejse jeg skulle igennem. Derfor råder jeg til, at man ved kunstkøb tager sig god tid. Hellere købe få store værker i stedet for at skyde til højre og venstre, og købe en masse små ting. Forsøg ikke at købe det samme som naboen. Det må godt gøre ondt i maven. Og det er vildt godt, hvis du er i tvivl og ikke føler dig sikker. Føles det lækkert med det samme, er der stor sandsynlighed for, at du bliver træt af værket."
---
Peter Ibsen  – Top 10  Art Collectors  to  Follow  on  Instagram  – Art  Map London Instagram Pibsen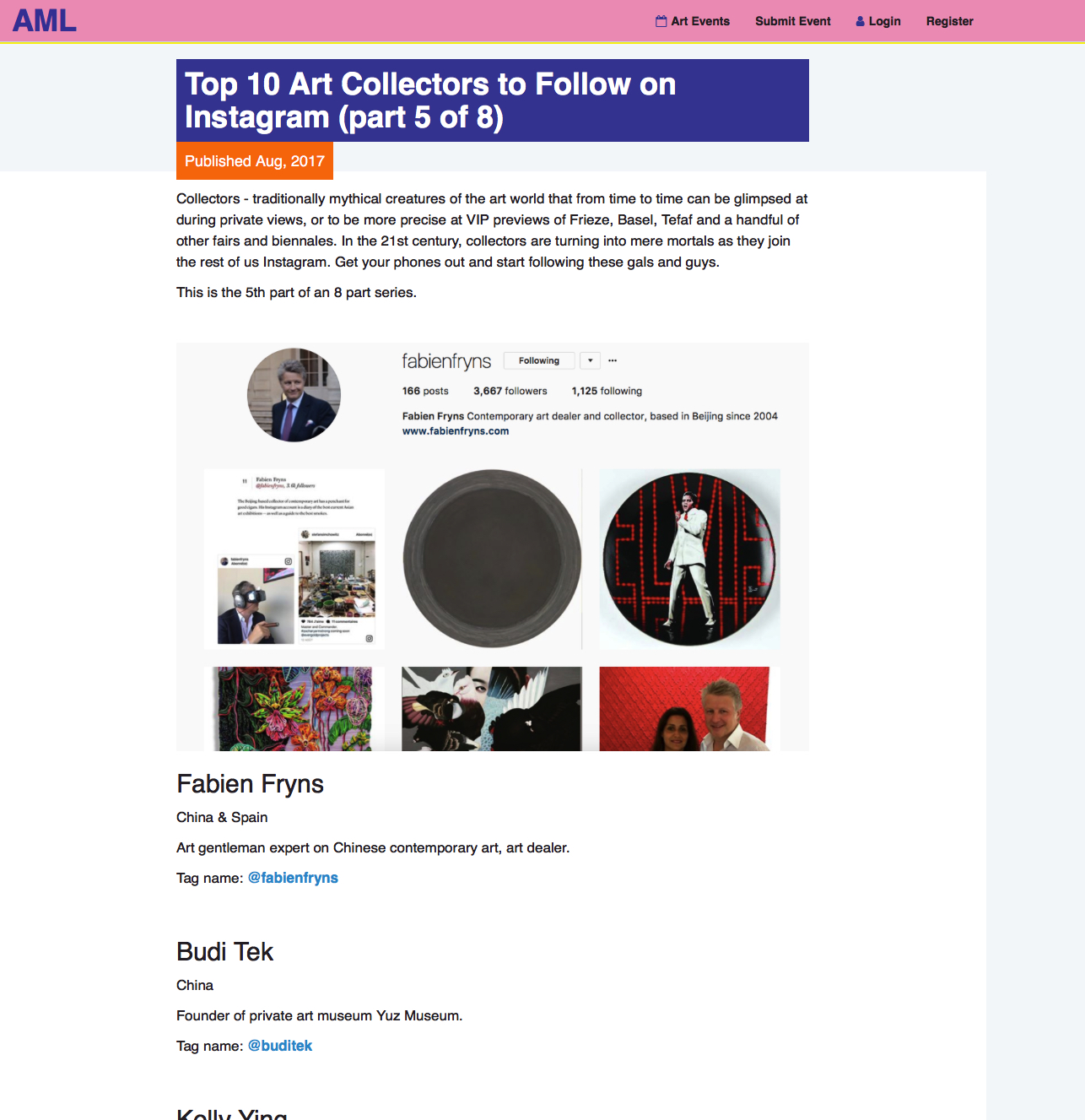 Peter Ibsen Top 10 Art Collectors to Follow on Instagram… – Art Map London
---
Rum Magasin article / Peter Ibsen / Otis Jones / Andre Butzer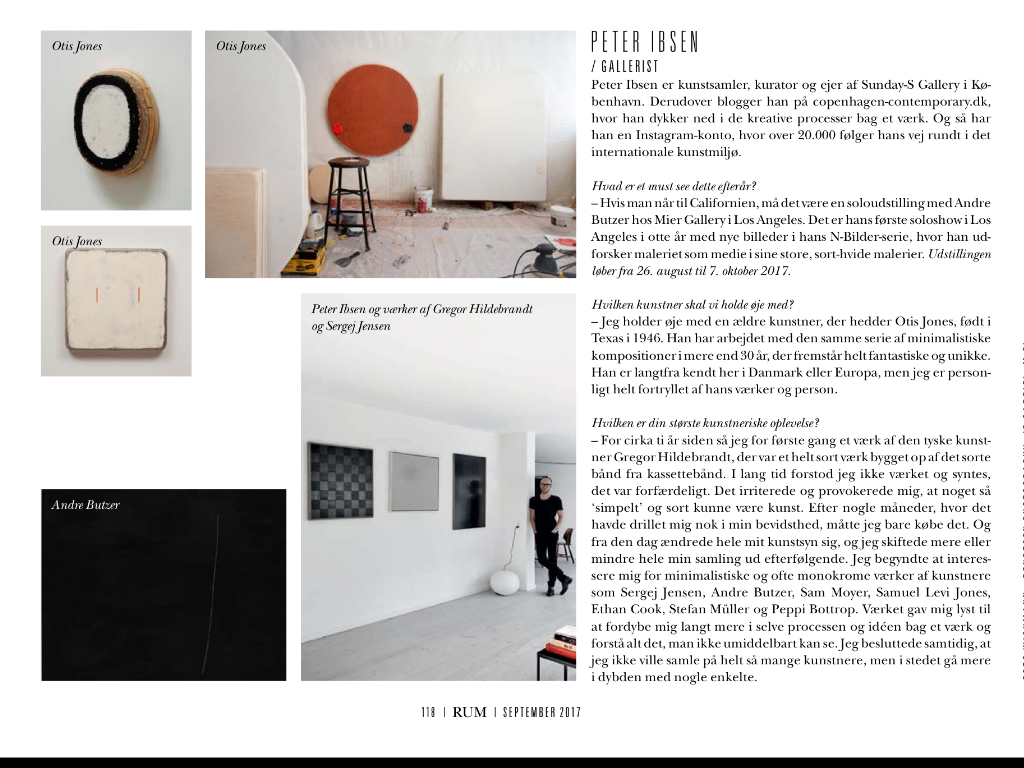 ---
Larrys List Top50 Art Collector Instagrams  – Peter Ibsen
20 – Peter Ibsen, Denmark
Who: Blogger
What to expect: Interior shots of his office or home with installation images of how his artworks are laid out. Many paintings by André Butzer are to be found.
Popular hashtags: #andrebutzer
Tag name: @pibsen
Top 50 Art Collector Instagrams Part I | Larry's List – Art Collector Interviews and Art Collector
Larrys List Top50 Art Collector Instagrams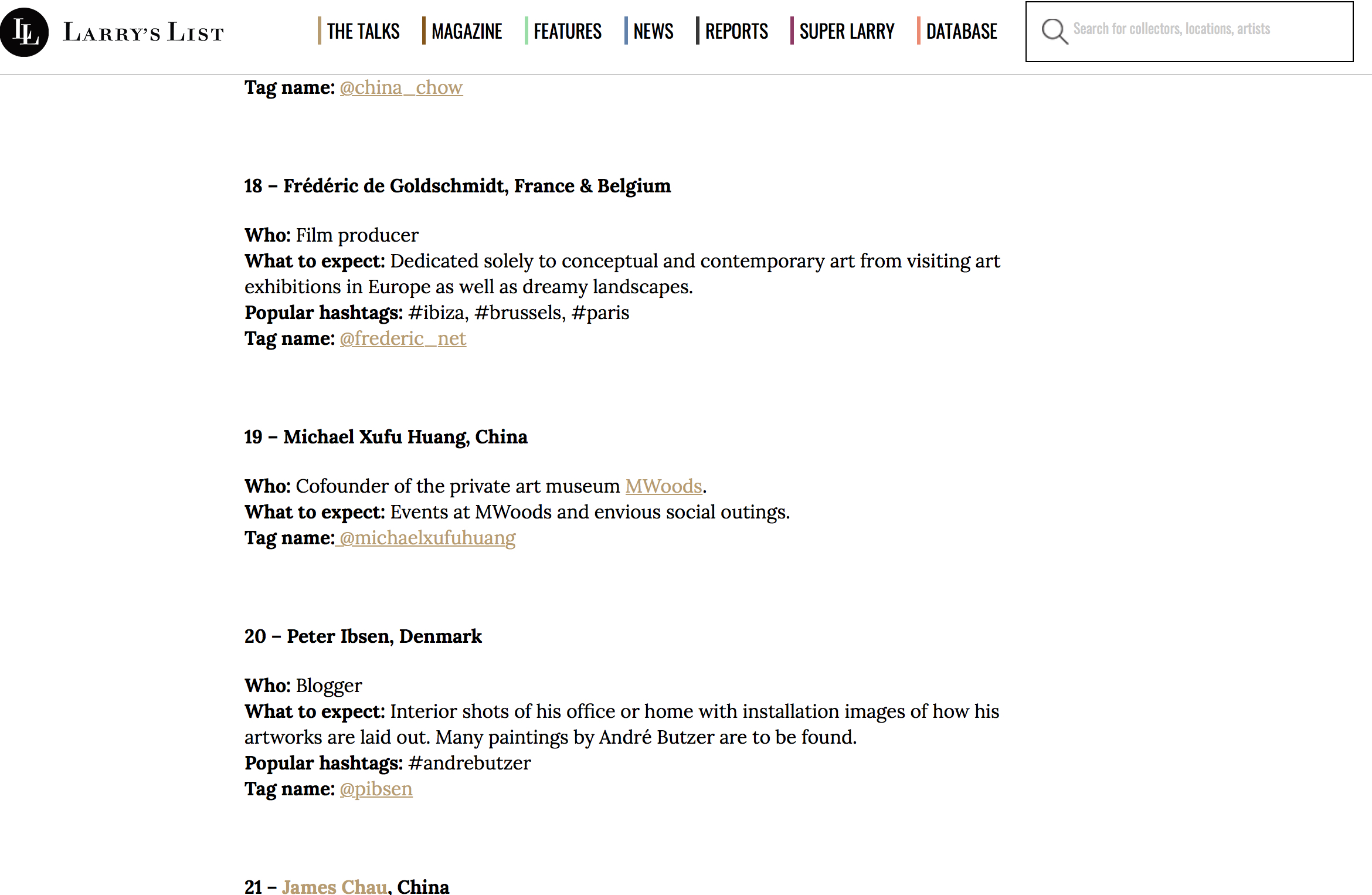 ---
Independent-collectors.com
Copenhagen based contemporary art collector, Peter Ibsen, shares his love for all things monochrome with IC. Read about what sparked his passion for black and white (and the grey in between) below.
Copenhagen Contemporary … Independent Collectors
Peter Ibsen Independent-collectors.com
---
Bloomberg on Instagram and Art
As he looked through Instagram at home in Copenhagen, Peter Ibsen noticed paintings by French artist Baptiste Caccia that were bound for an art fair in Brussels.
"I wrote something like 'very nice' on the feed, and 10 minutes later his gallery called me," Ibsen said. Thirty minutes later, he bought the painting.
How to Use Instagram to Invest in Art – Bloomberg Business
bloomberg.com how-to-use-instagram-to-invest-in-art
---
7 Ways to Win Over Collectors on Instagram
Artsy.net By Elena Soboleva  7-ways-to-win-over-collectors-on-instagram
7 Ways to Win Over Collectors on Instagram
---
Drop gallerierne – Instagram er nutidens kunstmarked
– Instagram er ikke en online-shopping-portal. Der er ikke en 'klik her og køb'-knap. Man ser noget, man finder interessant, og så tager man dialogen op derfra. Dialogen indledes bare på Instagram, siger Peter Ibsen.
Drop gallerierne – Instagram er nutidens kunstmarked | Kultur | DR
Peter Ibsen dr.dk drop-gallerierne-instagram-er-nutidens-kunstmarked
---
En nybegynders guide: Sådan kommer du i gang med at købe kunst
Gallerier er ikke farlige
PI: "Mange er bange for at gå på galleri. I starten var jeg da også dødsensangst for at gå ind ad døren og stille dumme spørgsmål. Man tænker: puuuha, de der piger står bare og kigger på én, det er sgu da pinligt. Og så skal man også gå ud ad døren uden at købe noget. Men det er ikke pinligt.
Gallerierne vil gerne have besøg og svare på dine spørgsmål. Især fordi folk nu bruger mindre tid på gallerier og køber mere over nettet. Det er da langt værre, at der ikke kommer nogen."
Euroman – Kunst Guide Peter Ibsen
En nybegynders guide: Sådan kommer du i gang med at købe kunst – Euroman
---
Værk Magazine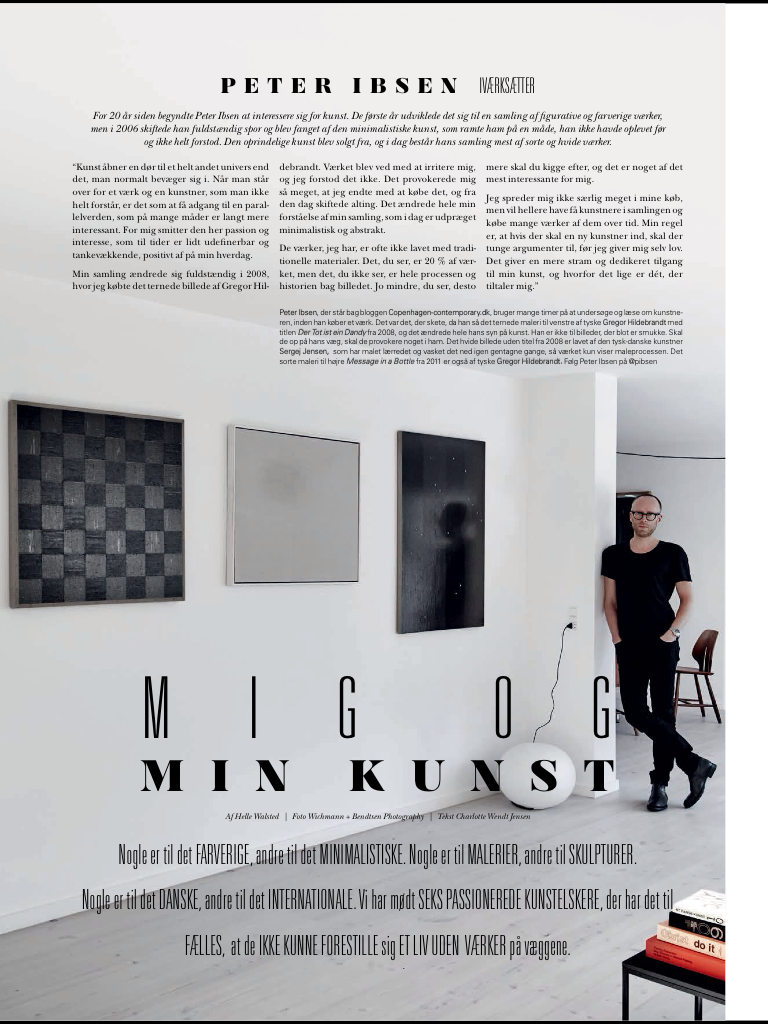 Kunstsamler Peter Ibsen
---
Curators CODE Art Fair
CODE is a new, ambitious art fair located in Copenhagen, one of the world's most vibrant and forward-looking capitals. Our mission is to discover and showcase some of the best contemporary art – not only from Scandinavia – but from around the world.
Mikkel Carl:
Mikkel Carl is an artist, writer and freelance curator. He is a member of the estemed Danish Arts Foundation's Committee of Visual Arts Grants Funding and on the Advisory Board for The Royal Danish Academy of Fine Arts. Take a look at Mikkel's arts.
Peter Ibsen:
Peter Ibsen is a passionate collector of contemporary art. He writes a well-regarded blog called "Copenhagen Contemporary Art" and is an influential presence on Instagram.
Christina Wilson:
Former gallerist turned art advisor, Christina Wilson is the name to know amongst serious art collectors in Denmark and the rest of Scandinavia. Her in-depth knowledge of the Scandinavian contemporary art market is second to none.
Claus Risvig:
Claus Risvig is one of Denmark's foremost art collectors. A member of the exclusive Danish Collectors Society, his Bech Risvig Collection focuses mainly on minimal and conceptual art by emerging contemporary artists.
Ryan E. Steadman:
Ryan E. Steadman is a Brooklyn-based artist, writer, and curator. His work has been widely exhibited throughout the United States and Europe . He is a frequent contributor to The Observer, artforum.com and Modern Painters as well as a curatorial advisor to the UNTITLED Art Fair in Miami Beach
Ryan Wallace:
Ryan Wallace is a New York City-based multimedia artist and curator. His work has been widely exhibited in galleries, museums and institutions across North America and Europe.
---
Danish Collector on Why Switching His Entire Collection Focus
Having created the art blog, Copenhagen Contemporary to interview various intriguing artists, Peter Ibsen is also the curator of an art fair that will take place this summer in Copenhagen – the CODE Art Fair. Peter Ibsen has been collecting contemporary art for more than 20 years. Drawn by the tremendous attraction that he finds in monochrome and minimalistic paintings, he started selling off his entire collection around ten years ago and focuses on these genres since then.
Danish Collector on Why Switching His Entire Collection Focus | Larry's List – Art Collector Interviews
---
Slow motion and "less is more" – Q&A with Danish art collector Peter Ibsen
Interview at http://www.arterritory.com with Peter Ibsen
Peter Ibsen began to collect art in 1995, when a painting in the window of an art gallery caught his attention. Although the painting in question was already sold, Ibsen found out who the artist was, and as simply as that, he has been intimately linked with art ever since. In his first decade of collecting, Ibsen focused on colorful figurative painting. This lasted until he came upon the masterful black and white works of the German minimalist painter, Gregor Hildebrandt. Ibsen's conversion was so strong that he sold almost all of his color paintings, and now his collection is mainly based on abstract, minimalist works, with most everything done in shades of black, white and gray >>
Read the full Interview here >>
Link to PDF Arterritory.com – Baltic, Russian and Scandinavian Art Territory
---
Kunstsamler Peter Ibsen – Link to Article in Kunsten.nu
---
Baku Magazine about Copenhagen art scene.
"
Key Players.
COPENHAGEN
In this famed land of equality, there's a community of contributors helping to evolve the art scene. Artists such as Olafur Eliasson, who enchanted New York with his waterfalls, and painter/sculptor Per Kirkeby, whose reputation was elevated by his 2009 Tate Modern exhibition, are putting Danish art in the headlines. Peter Ibsen, known for his tightly curated collection of black-and-white minimal artworks, is also the man behind the well-read websites copenhagen-contemporary.dk and sunday-s.dk.
Ibsen has also opened Sunday Gallery as a brick-and-mortar space as well as joining Mikkel Carl in curating the new CODE art fair. Christian Andersen is a leader in producing consistently challenging shows, which he does at his namesake gallery, as well as offering a strong stable of established Danish and German artists at his second space, Andersen's Contemporary. Lastly, and not to be underestimated, is the effect of the Danish Arts Foundation. Among the top public funders per capita in the world, it earmarked 80 million kroner in 2015 for working grants to artists. That is out of a funding budget of 500 million kroner spent on programmes to artists, institutions and other cultural agents.
---
Peter Ibsen – Børsen – Interview in Danish Børsen.dk / Børsen Pleasure Peter Ibsen
---
Link to Article  – Interview ( Peter Ibsen ) >>
Peter Ibsen is an art collector based in Copenhagen, Denmark. His background as a successful entrepreneur gave him the opportunity from an early age to collect art. Today his collection spans over 150 to 200 pieces of minimalistic, abstract and monochrome art. In the past years he has made a career shift into the art scene. First by curating the international art fair in Copenhagen, CODE in 2016 and today he runs his own gallery Sunday-S showing minimalist and abstract art to an international audience. Besides that, he runs the online blog Copenhagen Contemporary featuring interviews with his favorite artists. This gives Peter the opportunity to work with his all-time favorite activity; collecting art and to extend his view and knowledge about it.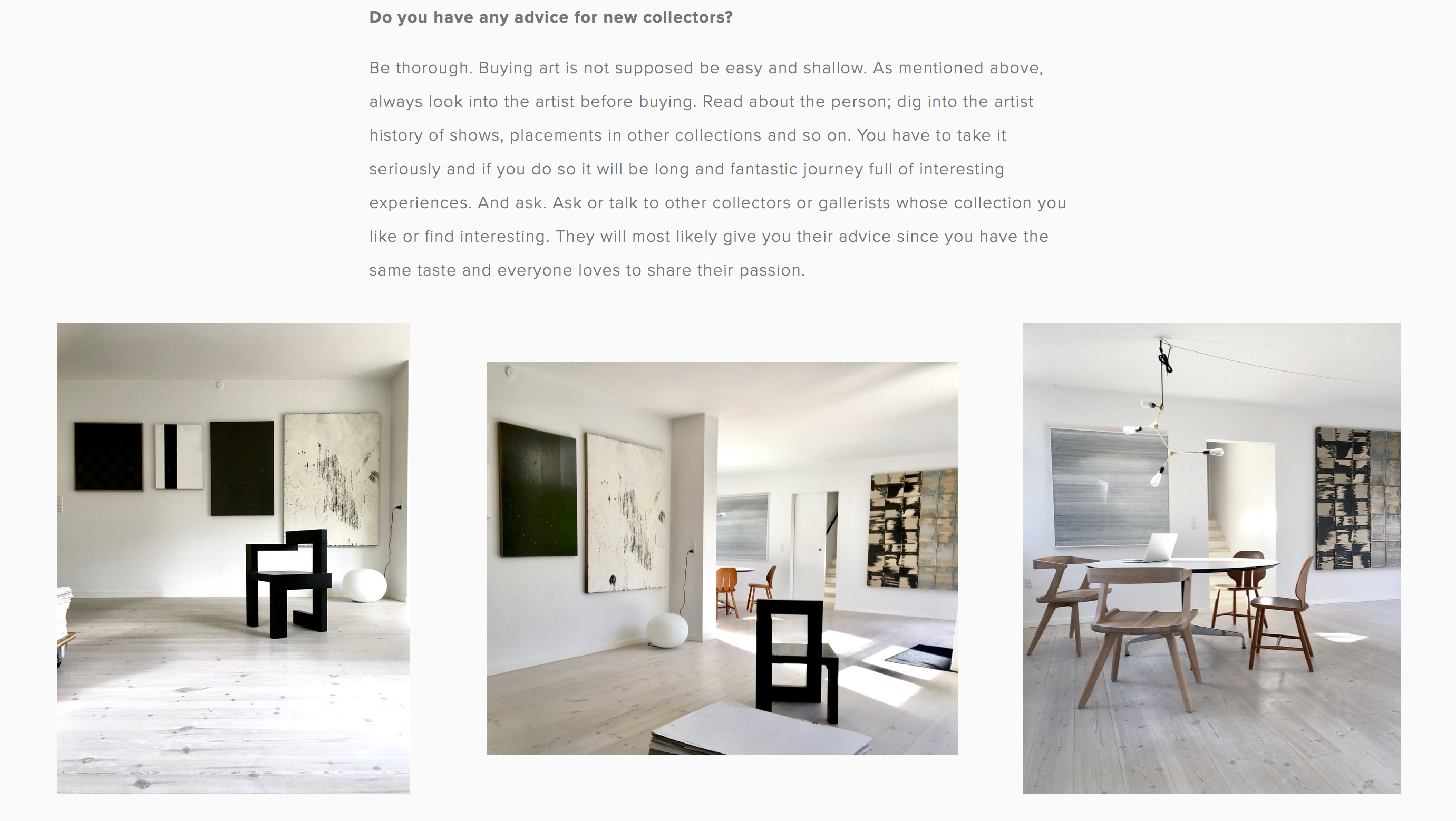 ---
At Work – Interview by Illum – Link to Interview / Peter Ibsen
"The Copenhagen gallerist talks everyday uniform, work, and how he's not selling art but consciously placing it. 
For gallerist and art collector Peter Ibsen visits to museums in his childhood were mostly connected with boredom. "At Louisiana you could get rye bread with salami and butter, that was the best thing about it for me back then," he remembers. But 25 years ago, when randomly passing a gallery, there was a piece in the window that caught his attention. Sold – is the the best description of his first real encounter with art, which has since grown from passion to full-time employment with the gallery Sunday-S, which he opened in September 2016. From the location at Amaliegade in inner Copenhagen, Ibsen exhibits young international artists in a minimalistic space – a style the gallerist has made his signature. "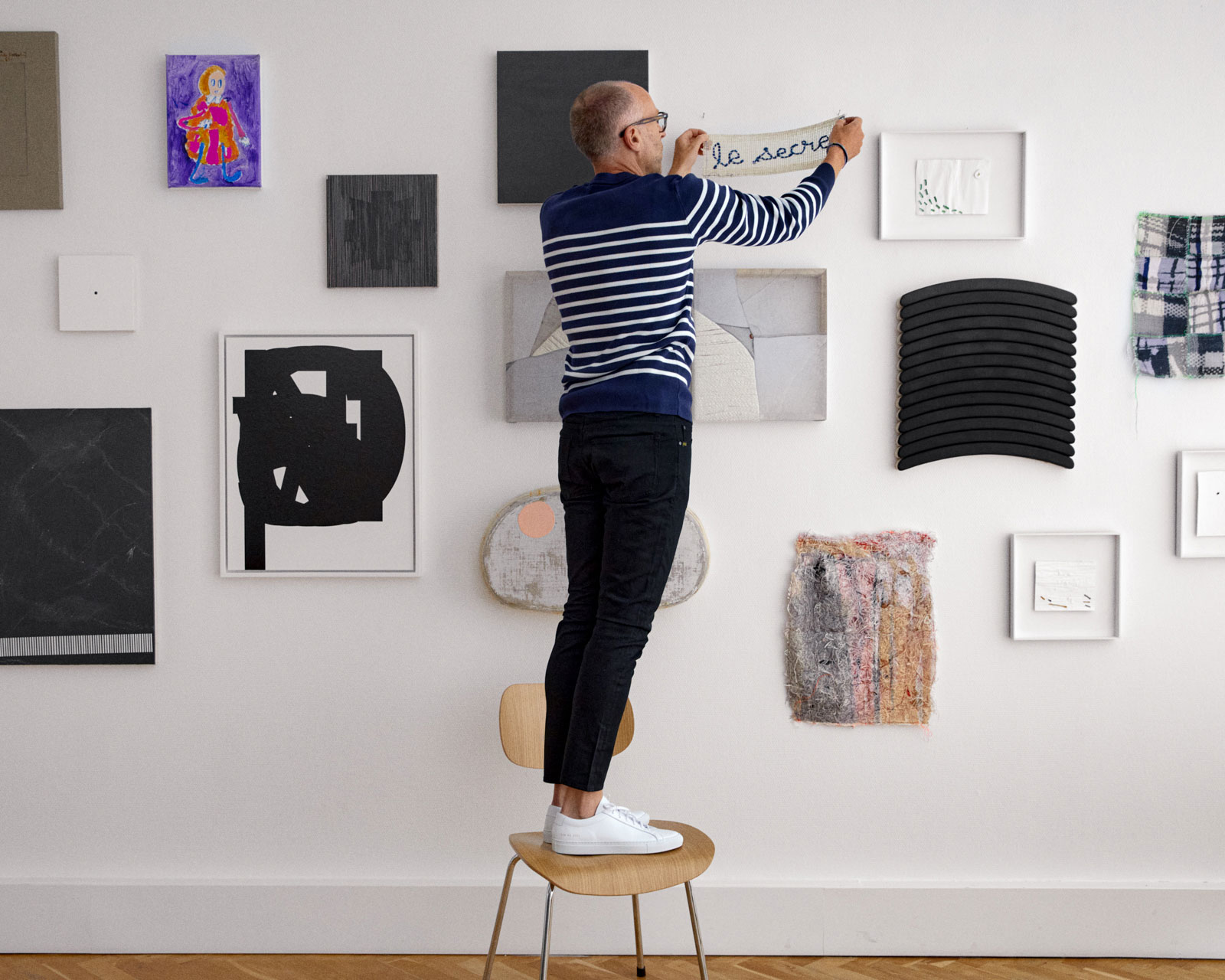 ---