Samuel Levi Jones – Disposing Histories
Samuel Levi Jones has disassembled objects to metaphorically deconstruct the accepted beliefs connected with them.
Expanding on earlier work, Jones collected encyclopedias as well as medical reference books during his residency, removing their covers and reassembling the skin-like material into formal grids. As two-dimensional works for the wall, the pieces have a painterly quality with remnants of the book boards and glue appearing like abstract markings.
Link to Gallery – Opening Nov 8th 2014 !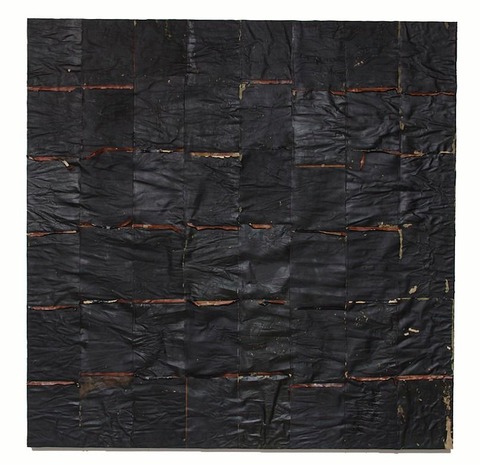 By literally tearing apart these books—symbols of esteemed knowledge and arbiters of what is considered important—Jones questions the veracity of the written word and the reverence we place on it, while also speaking to imperfect paradigms, such as Western medicine.
While scavenging for books, Jones also discovered discarded sports balls, and working primarily with footballs and basketballs, he has used the same process of removing and reconfiguring their coverings.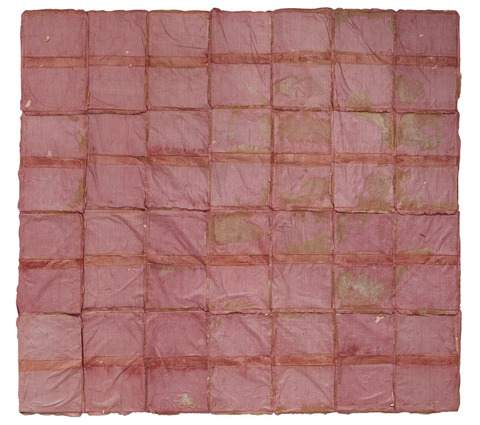 Jones likens the act of taking apart the balls and understanding their construction to learning the inner workings of establishments, such as organized sports, in order to navigate systems and succeed. Jones has also chosen to use the interior side of the leather from the balls which he stitches together. In contrast to the familiar tough exteriors of sports balls, the reverse side of the leather has a softer, more vulnerable quality and suggests issues of the personal within institutional systems.
Jones grew up in Indiana where he received a BFA from the Herron School of Art and Design in Indianapolis. He received an MFA from Mills College and has exhibited in San Francisco at Jessica Silverman Gallery and Root Division, and in Southern California at Papillion Gallery in Los Angeles.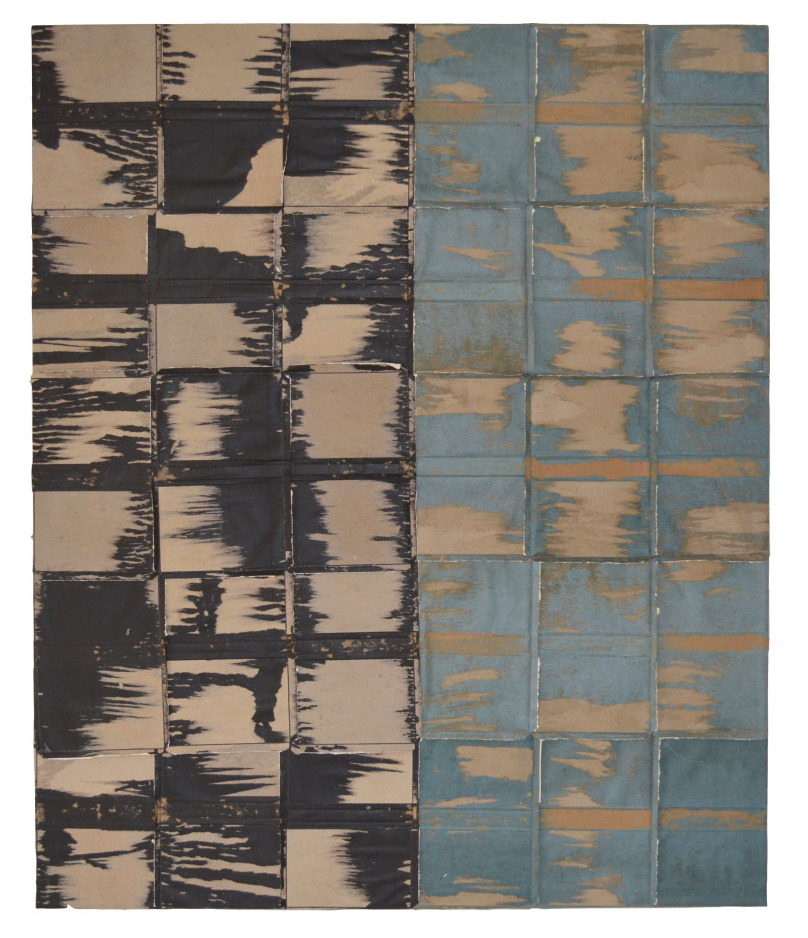 Text above from: Recology
Link to artist Page: Samuel Levi Jones
Link to Gallery: Papillion Art