Q&A – Samuel Levi Jones
Q: Can you tell us about your background?
I was born in 1978. I grew up in the small Midwest town of Marion, Indiana. I would describe the town mostly as a blue-collar working class town. I grew up with three older brothers and my father worked and retired from the local General Motors plant. I spent a good deal of my childhood playing sports. I went to a university nearby to studio Communication Studies where I also played American football. After finishing my first undergraduate studies I moved to Indianapolis where I lived for seven years and a BFA in photography at the Herron School of Art and Design. In 2010 I moved to California to attend Mills College in Oakland for my MFA.
Q: Was there a particular moment or event where you decided to become an artist?
It was around the age of 27 when I really considered being an artist. At the age of 23 I took a photography class during my first undergraduate studies. I was studying Communication Studies at the time, and during my last semester I took a black and white film photography class. I had a strong draw to using the camera along with whole process of making prints. The process of making in of itself felt right and seemed to make sense me. It felt very natural.
Q: What was the first artwork you made?
Long before the first photography class that I took I had made works of art in art classes, notably in elementary school or junior high school. At the time art did not resonate with me. These classes were mandatory and as such there was little room for creative freedom. In that given context I had very little interest. It was not until I decided to pursue art in my own way that I became excited about it.
Q: What is most important to you regarding your work? The visual outcome, The process, The Material, Or something else?
Interesting question. I feel that each of these things is no less important than the other. The "something else" for me would be the conceptual entity of the work. The term "process" seems to be used primarily for the act making. To me process is everything from getting up in the morning to turning down at night. Sometimes the process is even continued in rest. I am actually able to remember my dreams or even nightmares in the morning then they also become part of process. Part of the outcome is how the viewer, through the work, experiences the idea or ideas. The experience of the viewer is equally as important, so from beginning to end everything has to take equal importance.
Q: The process and the choice of source material and ideas surrounding your work, can you tell us more about it?
A: The choice of material simply comes form ideas. Ideas are at times based upon personal experiences and reactions to various things which I encounter. The work begins with an idea and I simply try to find the best way to convey those thoughts.
Q: Working with covers from encyclopedias – How did that happen?
A: The choice of encyclopedias came from the work of my 48 Portraits (Underexposed). The paper used for the prints came from recycling pages from the encyclopedia. Working with the skins was a result of further investigating the material and a continuation of breaking it down.
Q; The mixed media works, compared to the Encyclopedia works, can you tell us more about the differences, similarities and the choice of titles?
A. The mixed media that you might be referring to are, in fact, the encyclopedias on canvas. This is the medium in which the work is described, and they are on paintings. They just so happen to be on canvas, and a lot of the time viewers ask how I have applied paint. There is no paint applied directly to the material. A majority of these paintings are created form the skins of the book covers. In some paintings I have used material in addition to the covers, and these works are usually on panel.
Q: Can you tell me more about your quote from "Recology" and what it means?
"The process of my making is an attempt to address identity within the modern world upon the existence of exclusion"
I consider the encyclopedias as a structure that controls information. I think about information that is left out, and I am giving consideration to that information that is on the outside. I am thinking about its existence or nonexistence. Does it disappear, does it find a place of its own, or is it able to exist along side all of the other information as in one in the same? The encyclopedia is a trope for various contexts of exclusion.
Q: What influences you?
There are various influences. Initially, personal experiences were the strongest influence for me to make art. The work became a way of understanding these experiences. I also look upon others or other situations around me in which I relate as influences.
Q: Can you let us in on some of the future projects, works?
I am currently working on a project to be exhibited at the Studio Museum in Harlem for 2015. I have an idea of what that project will be, but still hashing out some details.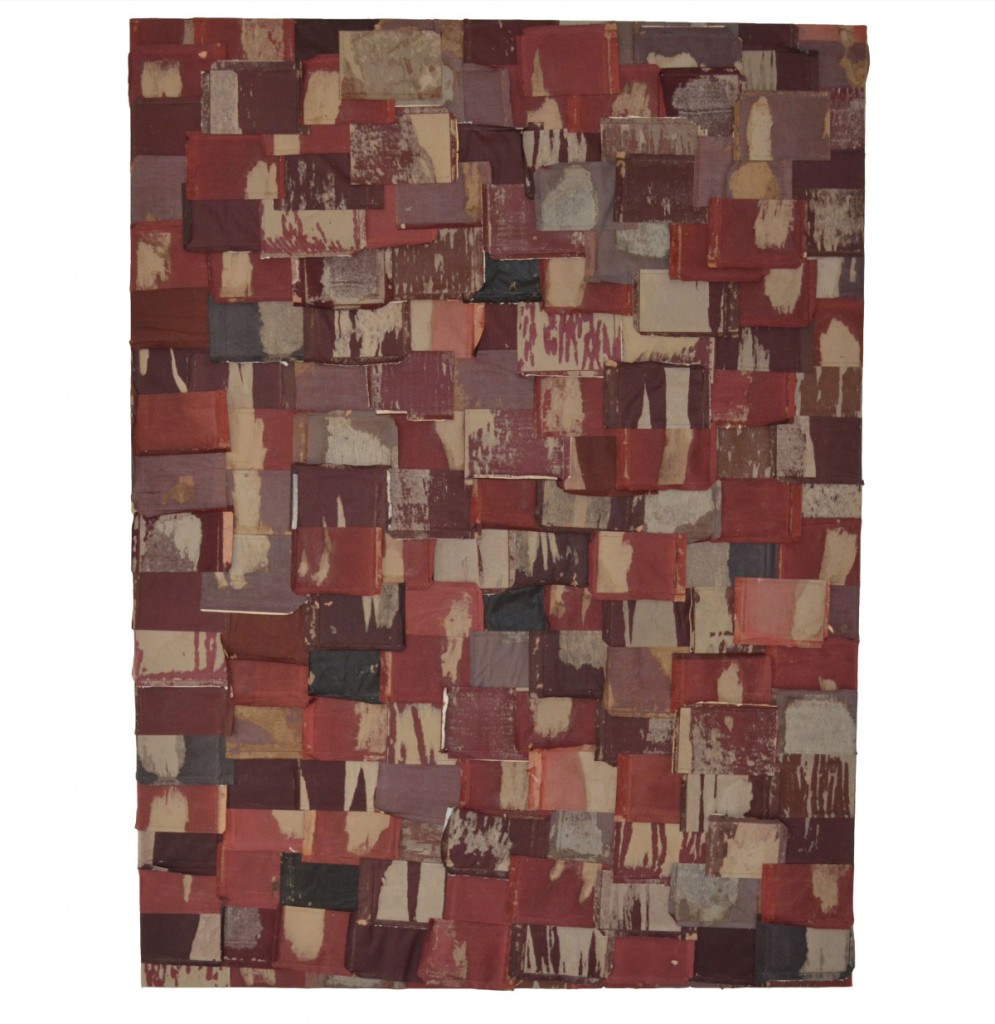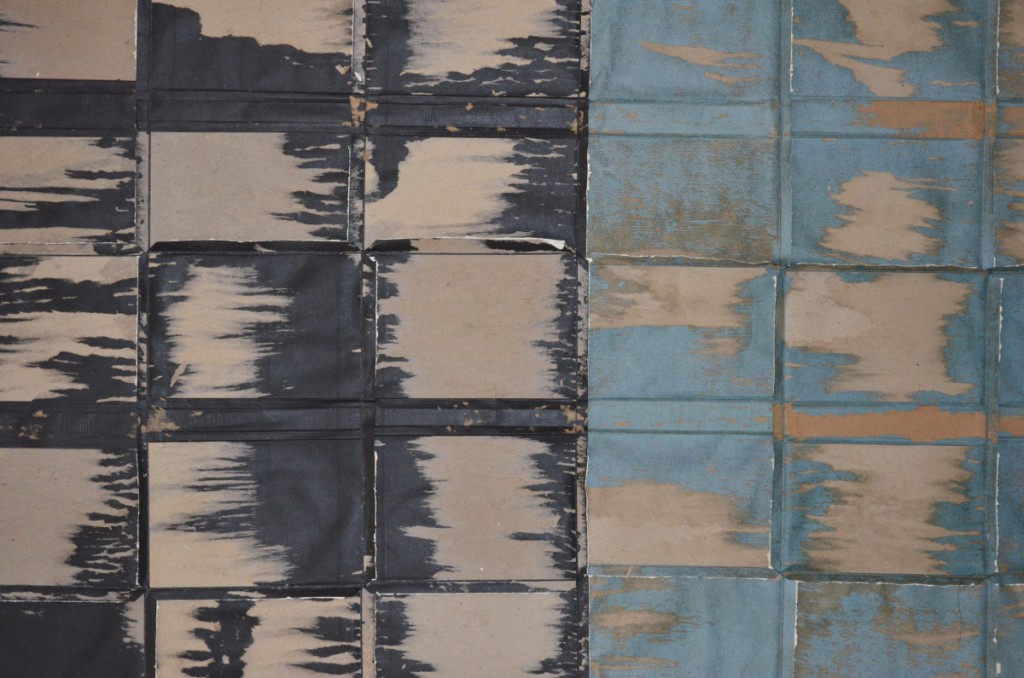 Link to Artist Page >> Samuel Levi Jones